From Our Authors |
June 15, 2016
Contributors on Craft: John W. Evans on Family Stories and Secrets
Today, the Missouri Review presents our sixth installment of Contributors on Craft, short craft essays from the writers we publish. This post is by John W. Evans, whose essay "The Polish Prince" appears in our Summer 2016 issue. 
On Family Stories and Secrets
Certain family stories seem to have no beginning. My great-grandmother's love of professional wrestling is one such story in my extended family. It was curated over the years to include a cooler of beer (that, in subsequent tellings, grew warm and cheap), an easy chair (floral-patterned, with a lever and swing hinge), and, in the pre-cable days of local broadcasts, a television with magical receptivity for broadcasting the squared circle day and night. With each retelling, Granny's wrestling passion became a caricature, and eventually, a euphemism. Whatever else the news, one often said, "Yep, still watching wrestling." Or so I imagined. I heard these stories second and third hand, after her death, and to this day, I can't quite say who told them to me, or when, or why.
Of lesser note to family lore, but perhaps more significant to understanding wrestling's origins in my family, was the actual pro wrestler in the family. Up the family tree and across several branches, my father's second cousin, Ed Wiskowski, wrestled professionally, well and famously, locally and nationally, to earn a living for all of his adult life. Ed stood toe to toe with some of the greats of his era, and a few from before and after his time. He wrestled in character as "The Polish Prince of St. Joseph, Missouri," a New York City heel, a maharaja, and, most famously, an apartheid-sympathizing South African colonel. Take a deep dive into the material-rich and surprisingly well-archived world of pro wrestling, and you'll see Ed Wiskowski as the wrestling world's Michael Cimino, or Emil Nolde, or Guy Clark: an artist's artist who earned high praise from those who follow the spectacle and believe its performance can, on the best of nights, approach art.
I never saw my second cousin once removed wrestle. He retired around the time I started watching professional wrestling, as a Peace Corps volunteer in Bangladesh. Every week, the men in my city would gather at a friend's house to watch World Wrestling Entertainment's Monday Night RAW, which arrived on a bootleg feed from New Zealand, via India. This must have been one of the first great digital hacks of the internet era, and for me, beyond letters from family and the steadi-cammed DVDs of first-run movies I could rent for a few pennies at the local shop, the gathering was a precious connection to an American culture I had been especially eager to flee. Most days, between sections of primary school English classes, I drank tea with the school faculty or read dog-eared copies of whatever books were being mailed among the volunteers. Most Thursday nights, I sat with a bowl of watery lentils on Babul's giant four-poster bed—he worked for the local utility, or the union, or maybe it was the rival political party, I never really understood—and watched, transfixed, as the busy RAW IS WAR titles flashed across the screen, followed by (J.R.) Jim Ross's growling welcome to "the most electrifying night in sports entertainment."
To paraphrase Robert Hass, it took years to translate the path from that village to the present moment, and a few years after that to see that wrestling turned in the other direction as well, back to my youth, and a youth that preceded it. When I sat down to write a first draft of "The Polish Prince," I had no idea what I meant to say about Ed Wiskowski or Granny. I did have a few salient details, and a terrific family secret, neither of which I was entirely sure was true or real. I had no one to verify facts and secrets, but I did remember the name of the cousin, which yielded eventually more facts that I knew what to do with. Ed had won his first title in my father's hometown about a week before my birth. He had wrestled some 1,700-odd matches recorded in various online databases as wins, losses, and draws: nearly thirty-six days' worth of time in the ring, annotated with YouTube links, comments, analyses, and in one case, a sweet note from a neighbor insisting that Ed was a kind man in retirement, his various characters were an elaborate act, and anyone who couldn't tell the difference didn't deserve to watch his matches anyhow.
No one in my family really ever talked about Granny Wiskowski's passion for pro wrestling, except to laugh about it. Anecdotes about her fierce manner and temper were given polish and charm by the comic absurdity. I tucked a blanket over her shoulders and turned off the television or So I asked her, how many times can a big fat guy sit on a little guy before he gives up? It was precisely this colorfulness that intrigued me about Granny Wiskowski. Could the fierce, God-fearing woman of my kindergarten memory, so distinctly proper and Midwestern, really recognize a suplex? Had she ever watched the Polish Prince wrestle, and if so, did she enjoy it? I had no answers but I had a few questions that interested me, and so, I started writing.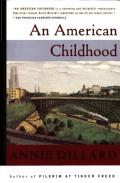 The monster, Annie Dillard calls the origins of such writing in her preface to An American Childhood:
This has happened to me many, many times, because I'm willing to turn events into pieces of paper. After I've written about any experience, my memories – those elusive, fragmentary patches of color and feeling – are gone; they've been replaced by the work. The work is a sort of changeling on the doorstep – not your baby but someone else's baby rather like it, different in some ways that you can't pinpoint, and yours has vanished.
As I finished one draft, and then the next, I started to see what really interested me about Granny Wiskowski and The Polish Prince. Not a story about family, or a series of questions whose answers I might never adequately imagine, but rather, a binary. Good and evil. Right and wrong. That, to love wrestling, one must love villains, if only so that the villain so devastates the moment that a hero must rise to right his wrong. Dillard writes later in the preface:
My advice to memoir writers is to embark upon a memoir for the same reason that you would embark on any other book: to fashion a text. Don't hope in a memoir to preserve your memories. If you prize your memories as they are, by all means avoid – eschew – writing a memoir. Because it is a certain way to lose them.
I don't know that "The Polish Prince" was, in the end, a piece of memoir. It certainly wasn't reportage. But around my binary I began to explore details that interested me, too. A physical resemblance between Ed and me. A curiosity about the gap between the person and the character. The difference between being a villain to strangers and a villain in a family story, and what a hero might look like in either case. Eventually, how one often mistakes the villain and hero, or loves one for the wrong reasons, or, from some mix of compassion and curiosity, loves the villain and forgives the wrong. I'm sure that I missed some facts along the way. I did not seek out Ed, though I imagine that I will still call him up, or fly down to Arizona and ask him questions, check my facts and stories. I can't believe he used our real names was what my nephew later told me my uncle said about the essay. Which is how, I think, I ended up in a vein of storytelling by which my family seems to thrive, and many writers, too. Some tell stories in order to reveal the truth. We tell stories, it seems, just as often to complicate it.
John W. Evans is the author of three books: Should I Still Wish: A Memoir (University of Nebraska Press, forthcoming in 2017), Young Widower: A Memoir (University of Nebraska Press, 2014) and The Consolations: Poems (Trio House Press, 2014). He teaches at Stanford University.