Dispatches |
June 21, 2016
Summer Reading: Listening to Shostakovich and Nabokov
Summer Reading is the Missouri Review's new series featuring recommendations for summer reads from authors and Missouri Review staff members.  This first installment is written by Susan Engberg.  Her story "Breath of the Trees" appears in the Summer 2016 issue.
The book I'd just read, with deep enjoyment, when I was surprised in early spring to be diagnosed with an eye tumor and to need treatment with proton radiation, was  Music for Silenced Voices: Shostakovich and His Fifteen Quartets, by Wendy Lesser.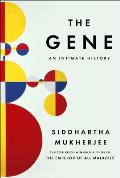 Gene: An Intimate History, by Siddhartha Mukherjee.  And from our local library I've just copied the CD's of Nabokov's  Lolita read by Jeremy Irons and Susan Sarandon.  I also expect to be turning even more than usual to books of poetry, with their easier-to-see lines set in restful white space; here beside me is the current read, nearly finished,  Moon Before Morning, by W.S. Merwin, long one of my favorites, who himself I believe knows about troubles with vision.
Now, about that book on Shostakovich: I'd been drawn it because I already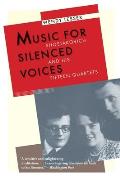 admired Wendy Lesser's voice in Why I Read The Serious Pleasure of Books and because the Shostakovich quartets have for many years been truly essential listening for me.  In fact, in the weeks when I was working with the last few drafts of "Breath of the Trees," my story in the current Missouri Review, I listened almost non-stop to the last several of the quartets.  They felt so intimate to me, like my own secret extra engine.
Susan Engberg's stories and novellas have appeared in many journals and have been collected in four volumes: Pastorale, A Stay by the River, Sarah's Laughter, and Above the Houses. Awards include publication in The Pushcart Prize Anthology and The Ploughshares Reader and three times in Prize Stories, The O. Henry Awards. She was born and raised in Dubuque, Iowa, of Danish and German heritage, and educated at Lawrence Uni- versity in Wisconsin and the University of Iowa. She lives in Milkwaukee with her husband, Charles. They have two grown daughters.