Dispatches |
July 18, 2016
Summer Reading: Out of the Bonfire
Today, the Missouri Review presents the seventh installment of the Summer Reading series, designed to provide recommendations for summer reads from authors and Missouri Review staff members.  This installment is written by Evelyn Somers, Associate Editor of the Missouri Review.
I'm finishing a novel set in the mid '80s. I lived through the '80s, so I wasn't worried about getting the decade right, but then a voice in my head said I must read novels set in the '80s. I did one uninspired Google search and turned up an unhelpful Wikipedia list. Who had ever heard of these books? Well,  American Psycho. Which I've never wanted to read.
Tom Wolfe was also on the list, one of the few titles I knew: Bonfire Of The Vanities. A yellowed paperback edition of it had been sitting on my shelf for years. It smelled old enough to have been hanging out with Madonna, E.T., and the cast of Night Court. I hadn't read it when it was published because I was doing PhD coursework.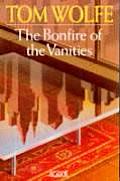 I launched myself upon the current of Wolfe's prose, which is crashing and superabundant. It didn't matter that my '80s novel is set in Texas and Bonfire is saturated in NYC. Wolfe imagines here no woman characters who aren't demanding wives or "foxy animals" or emaciated socialite "X-rays." There's one grieving black mother who barely makes an appearance. A bad book for feminists, it is nevertheless funny, boldly written, solidly plotted. There's enjoyment in watching the workings of low-rent Bronx justice; and in seeing the heretofore charmed life of bond-trading star Sherman McCoy tank completely as random chance collides with virulent social forces and a man-eating media that we would recognize as being even more voracious today.
The book is massive. When I finished, I wanted economy. I needed to read a manly novel with a taciturn hero because I am also writing about someone kind of like that, though not a jaded spy. It didn't have to be '80s. I'd never read Spy Who Came in from the Cold. Turning from Wolfe to Le Carre's stark, existential story of a man and a woman caught in a triple cross could have resulted in literary whiplash, but didn't. (If you want to read a great review of Le Carre's classic, try this retrospective by British novelist William Boyd, whose books you should read as soon as possible.)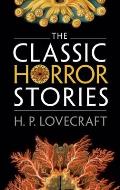 Summer reading is a vacation, but even vacations have a degree of intentionality. I've recently embarked on creating a group of stories that are supernaturally dark, so I checked out  The Classic Horror Stories by H. P. Lovecraft, edited by Roger Luckhurst, from the public library. I'm trying to read past Lovecraft's stylistic snarl and into the heart of the horror and weirdness. I'm also reading a book about generative syntax, because writers should not forget that their essential tool is not so much words as the way their minds make systems out of them.
Evelyn Somers is the associate editor of the Missouri Review. Her work has appeared or is forthcoming in Southwest Review, Florida Review, Shenandoah, Georgia Review, the Collagist, Crazyhorse, Copper Nickel, Bloom, and the Millions, among others. As a freelancer she's edited prizewinning work in multiple genres. She lives and writes in a dilapidated 19th-century mansion and is finishing a second novel, about a gifted teenage boy who decides to get revenge on his archenemy.