How I Became The Managing Editor at TMR
With the end of the spring semester, there is a new batch of freshly minted graduates of the University of Missouri. Which means there is a new batch of anxiety about what to do after graduation. Around our offices, the bulk of our graduating students have majored in English, and have aspirations of working in publishing, or being writers, or teaching (often abroad, or anywhere that isn't Missouri), or some other nebulous concept that revolves around the printed word. All the excitement of finally graduating college and, for the first time since kindergarten, not having to go to school of gives way to the existential question of "Okay, now what?"
Weirdly, the anxiety isn't all that different from graduates of MFA programs. These graduate students are inherently older, some by a few years, some by many years. And being a bit older, there are often other more complicated factors: careers put on hold or new careers started; family to consider, whether its your own parents or being a parent; envy of your friends that might have gone to the "real world" and are already having children and paying off home mortgages; life as an adjunct—even if a temporary one—staring you in the face.
A few months ago, I wrote about the "off-year" from undergraduate to graduate school, which for me became three years not one. All that still holds. But that just got me from one degree to the next. What about after that? One of my friends who works as an editor at one of the Big Six publishing firms told me that no one every grows up wanting to be an editor (I wonder if that's true, actually, but another time on that topic …). I've had a few conversations with students who have wondered how I got this position with The Missouri Review, maybe out of politeness, maybe out of genuine curiosity. How, exactly, did I end up here?
My first experience with literary magazines was in graduate school. Natural Bridge, out of the University of Missouri-St. Louis, is primarily student run. There is a rotating "guest editor" made up of the faculty on the MFA program, a managing editor who is a graduate student, and then a class ("Literary Journal Editing" is what I think it's called) made up of graduate students who read all the manuscripts. I took the class because my friends were also taking the class and I got to read a bunch of stories. That was it!
Anyway, post-literary editing class, I thought reading manuscripts was fun, and wanted to keep doing it. Sophisticated thought process, right? I applied for a job at River Styx, a magazine out of St. Louis that was looking for a managing editor. It was a part time job, three days per week, twelve hours only … and I didn't get the job. So, instead, I volunteered to read fiction manuscripts. Six months later, the managing editor quit, and Richard Newman, the magazine's long-time editor, offered me the job, which I did for five years.
River Styx isn't a big shop: it's the editor, the managing editor, and a bunch of volunteers. And it was awesome. We were on the twelfth floor of a building that was a hodgepodge of city services. Arts organizations like River Styx shared a large open area on the twelfth floor: we were up there with the Bach Society, Springboard for Learning, Dance St. Louis, and a few organizations that had signs on the door but never seemed to have anyone there. The windows rattled on windy days. Once, the toilet overflowed ("geysered" seems like a better word), flooding our floor and the elevator shafts. We had used furniture. There was a smell.
Magazine editors do more than read manuscripts, a fact that now seems really obvious to me, but at the time I started with River Styx, I didn't really know. There is the editing of the manuscript: most don't come to any magazine perfect, and they all need copy edits, line edits, sometimes even developmental edits. Interns and volunteers need work to do: they need to be assigned tasks, and the person assigning those tasks (read: me) better know how to evaluate if the work is done right. Lots of mail: manuscripts, bills, taxes, query letters, withdrawals, requests for donations. I wrote grants, and discovered how that world works. Board meetings. Printer issues. The postal service. Distribution. Manuscripts got read when they could, but there was so much more that goes into running a magazine and keeping it relevant, keeping the world interested in you, then I realized. And I'm leaving a ton of stuff out.
All this while trying to write stories and my novel and teaching three classes per semester between Missouri-St. Louis and Washington University. Which is, to state the obvious, not nearly as hard as many other people have it.
Five years later, River Styx was in new digs at the Centene Center, and both dealing with the exact same issues and stronger than ever. My girlfriend and I made the move to the University of Missouri, one hundred miles west, for her to enter graduate school. My plan? To continue my adjunct teaching in St. Louis during the week, then drive back to Columbia on the weekend, and keep this up until I found something full time in my new town.
From my years in St. Louis, I knew quite a few poets and asked them who they knew in Columbia, who I could look up and say hi to. Oh, yeah, they said: look up my friend Katy Didden. Oh, yeah, look up my friend Darcy Holtgrave. Which I did, getting over my anxiety about emailing a total stranger out of the blue and asking if we could get a cup of coffee. Five minutes into that conversation, explaining who I was and what I was about, I was told that the managing editor at the Missouri Review had just left.
Whoa.
This might have been the easiest job letter to write ever. Dear TMR: I live in your town! I just moved here! Your people told me about the job! I love your magazine! I have experience! Lots! You should hire me, like, today!
And come January of 2010, I was TMR's new managing editor.
This is a blog post, and a brief one (for me, at least), and there are about a hundred other things that happened over the course of those six years that got me here. But one of the things that I want to stress, that I've stressed to my students that have asked "How did you get here?" is that I had no plan. Really. It really came down to liking to read stories. Stories were found in manuscripts; manuscripts were mailed to journals; journals need staff. I didn't want to write grants, manage a staff, think about circulation, fund raising, stuff like that. I just wanted to read. Discovering that all that other stuff is actually pretty interesting to (despite any groaning and moaning I might make on any given Tuesday morning) was accidental.
There's not a road map. As a neat, organized person, I'm not always comfortable with this idea but it's what I've found to be true over the last few years. Follow your passion, and things work out. Probably some Zen Buddhist stuff in there, but, well, you know.
I'm not sure where many of our current editors and interns who are leaving us will end up. They probably don't know either. What I stress to them is to keep in touch—I can't emphasis this enough—and to get involved in the literary community wherever they are. Maybe there's a job. Maybe there's an open mic, a reading series, a good bookstore. Whatever it is, come to it with enthusiasm, generosity, and true interest. You never know where it will lead.
Follow Michael on Twitter: @mpnye
The Shapeshifting Literary Journal
An article at the Guardian by Ben Johncock last week provided some commentary on those literary journals that have struck out into Twitter and Facebook, and other such media, in order to target readers in novel ways. Johncock writes in praise mostly of those journals that have adapted completely to the existence of the Internet, distributing their content via electronics alone. He cites several journals I've never heard of, perhaps because they are British, though the Atlantic Ocean really shouldn't restrict me from seeing them, considering the worldwide reach of a journal published online.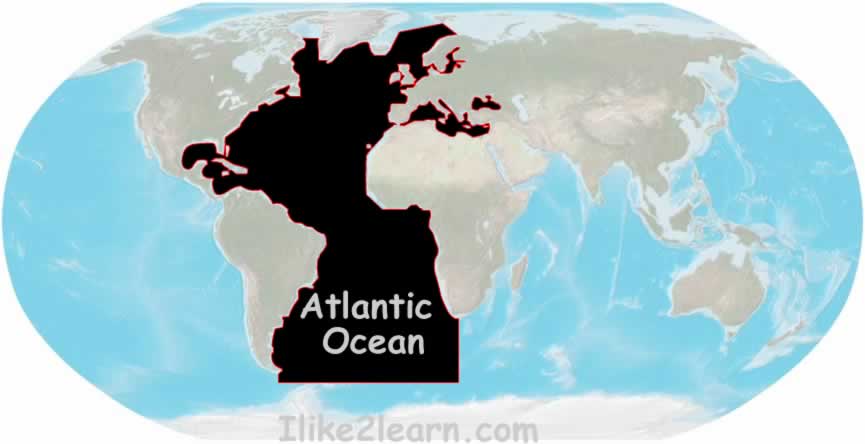 Johncock's article set me thinking all weekend about the implications of journals that have established blogs and presences on social media like Twitter and Facebook. It's not simply that new journals, and particularly electronic ones, are establishing social media accounts; many of those print journals that have been around for years, such as this one, have done it, too. Even as I made breakfast yesterday, and observed on Saturday that I should wash my car, I was thinking about this.
When a literary journal establishes a blog, and when, like this one, it is managed and contributed to by those staff members and interns who help make the journal function, it constitutes – it seems to me – a reversal of the dynamic that the literary journal is used to functioning under, in which potential contributors submit their work in the hope of seeing it printed. Although TMR still, of course, does that, it simultaneously maintains this space, where content is provided by those who, more passively, or at least much less visibly, help to select new content for the magazine (editing is, of course, hardly a passive activity).
Working for a literary journal, at least in the case of TMR, is no longer a matter only of reading potential content and helping to determine whether it is suitable for publication. It has become a job in which one writes under the aegis of the same print journal that others are working very hard to be published in. I don't want to suggest for a second that writing this blog post is in any way equivalent to publishing work in any literary journal, let alone TMR – the difference in prestige alone is a vast one. And the blog post is a genre unto itself, one that has no direct equivalent on the pages of literary journals; those who look for what we elsewhere call creative nonfiction, or essays more specifically, in blog posts, are looking in the wrong places. A blog post needs to be timely in a way that the typical essay isn't; the need to integrate images into a blog post is more urgent than in more traditional prose forms; and a blog post can be sloppy and still accomplish something more readily than an essay can. So I hope, anyway, and also, I feel like paragraphs have an altogether different identity in a blog post than they do in print – but I'm straying.
Staff – and editors in particular – have always had a limited role in producing content for the journals they publish, with an editor providing an introduction to a given issue, or foregrounding a particular issue's feature. I think of this blog as a sort of extension of that.  Even though our blog posts aren't usually in direct reference to the magazine, their essential role is to support, or draw attention to, the magazine. These things I write  come out of my head, but they're publicly available thanks to, and on behalf of, TMR.
What interests me most about the fact of the staff of a literary journal writing on behalf of that journal, as I'm doing now, is that in this small way, the literary journal – or this one and a handful of others – has become a little more like a different kind of magazine, or a newspaper, in that the staff working on the journal have the dual role of being staff writers, albeit in this tertiary space. I don't know entirely what to make of that, except to declare how it interests me, that as newspapers and magazines fold all around us, not only are altogether new publications and blogs taking their places – or edging them out and helping to bring about their demise – existing publications like TMR are also expanding in these small ways to help fill in some gaps. They're changing shape, even if you wouldn't know it by looking at their print manifestations alone.
One last thing that I find quotable in Johncock's article are two very good questions, concerning the ways in which new publications are establishing electronic forums for publishing short stories. He writes, "Could we be in a place now where technology has brought us full circle? Where that which took us away from stories is now set to bring us back to them?" The suggestion that technology might have run its course as a tool for distraction, and that we're now figuring out how to make use of it more intelligently – to provide literature in a new fashion, for example – is very exciting, to put it as vaguely as I must in order to end this post.
Robert Long Foreman is The Missouri Review's Social Media Editor.