Short Story Month, Day 9: "Chicxulub"
During the month of May, The Missouri Review will highlight a single short story to help celebrate National Short Story Month. We've asked a diverse group of readers and writers to participate by sharing a short story that demands to be read. Today's blog post comes from intern Samantha Otto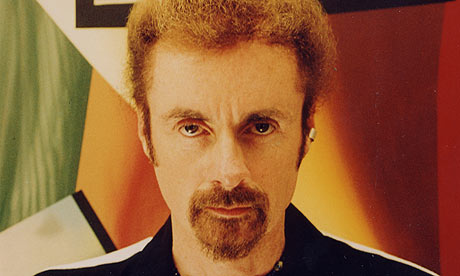 To help you celebrate National Short Story Month, I recommend you take a break from whatever you're doing and read T. Corahessen Boyle's "Chicxulub," published by The New Yorker in 2004. Seriously though, drop everything. This story exemplifies artful handling of traumatic events without bogging down the reader with unnecessary emotion. It's also just good (profound, I know).
"Chicxulub's" beauty comes from its embracing of the melodramatic. Or, more specifically, where the story begins and what it doesn't shy away from. Most of the essays I've encountered as a reader of nonfiction for TMR are about death or cancer and begin after the traumatic event. The narrative brings the reader into the deep state of denial or anger that the author felt at that moment. They do their best not to tell you that they are angry, or sad, or lonely, they show it through their actions—which is pretty much what all writers are taught to do, isn't it? So few are taught what to do when showing is simply not enough.
Boyle's story combines the event of one night: a couple receiving word that their daughter has been hit by a car and is in surgery, with the Chicxulub asteroid that collided with Earth 65 million years ago and wiped out 75% of life on the planet. You've seen it; it's the one all the dinosaurs look at fearfully in grade school textbooks. The narrative of this "civilization ender," as Boyle puts it, is placed paragraph by paragraph within the story of the married couple trying to reach their daughter at the hospital—their own "ender" of sorts. This lets Boyle take control of the couple's shock, grief, anger, and all the other seizing emotions that come with a midnight phone call from the emergency room. By contrasting the events of the story with the asteroid, all things seem small and singular but still carry enough importance. The melodrama is refreshing because it occurs against a global backdrop. Any emotions the characters experience are overshadowed by the greater tragedy, so they aren't overwritten.
As a reader, I love this story for its plot. As a writer of nonfiction, I love this for its craft. In a perfect world, everyone would learn to write emotions so artfully. Read it, learn it, and buy some asteroid insurance for your home and car.
Samantha Otto is a senior at Mizzou. She is studying creative nonfiction and lumberjacking.